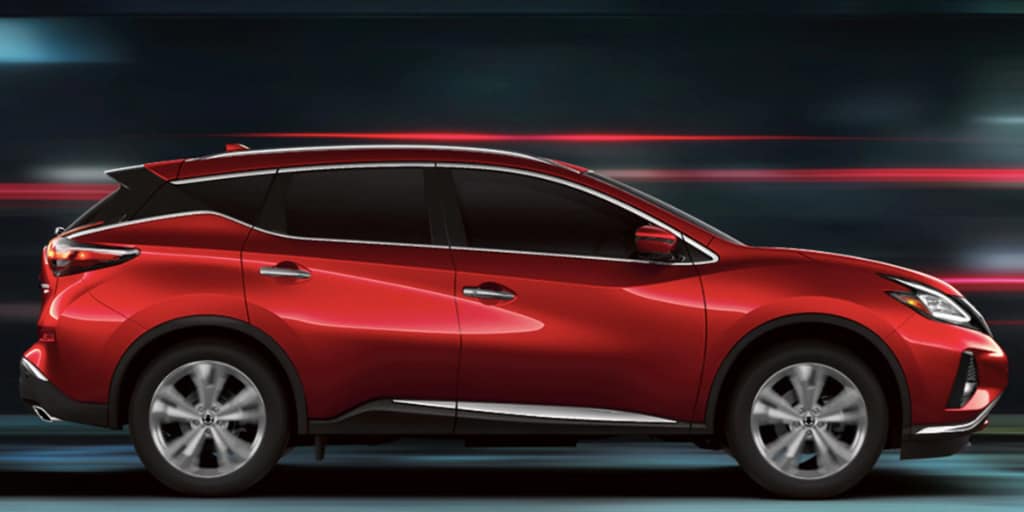 In the market for a Nissan Murano? Then, you've probably already asked the question "how much is a Nissan Murano?"
However, for a simple question, the answer isn't all that straightforward. Not only are their many extra costs and fees that apply to almost every car sale, but you also need to consider factors like whether you're buying old or new, how much the competition costs, and what you're ongoing costs will be.
So, as you can see, we've got a lot to get into. After reading this article, you should have a much bettter understanding of how much the Nissan Murano costs within the right context.
How much does a Nissan Murano cost?
As with just about any other car, how much a Nissan Murano ends up costing you depends on multiple factors. For one, the Nissan Murano comes in at least 4 different trims - 8 if you take into account AWD and FWD versions.
The starting MSRP for the entry-level FWD S trim is $31,530. This goes up in around $4,000 increments for each successive trim with the top-of-the-range platinum trim at $43,730. For all trims, the AWD option costs around $1,600 more. That means the most expensive model, the AWD Platinum, has a starting MSRP of $45,330.
All trims feature the same 3.4L DOHC engine, are powered by unleaded gas, and feature Nissan Xtronic CVT (continuously variable transmission).
The main reasons you would want to upgrade to higher trims are to gain better driver-assist and safety technologies. For example, all of the following are unlocked from the SV trim up:

Cruise control

Automatic braking with pedestrian protection

Intelligent lane intervention

Blindspot warning

Rear traffic alert
The SL and Platinum mostly feature aesthetic and luxury upgrades, like premium aluminum-alloy wheels and a dual-panel panoramic moonroof (Platinum). The interior is also improved with a 10-way adjustable driver's seat, heated/climate-controlled seating, and premium upholstery.
So, while there are practical reasons to upgrade to the SV, moving beyond it the SL or Platinum is more a matter of taste and personal circumstance.
If you're shopping used, you'll easily be able to find models from 2017, 2018, and 2019 for well under $30,000. There are even 2017 Nissan Muranos available for under $20,000 with only around 20,000-40,000 miles.
How much do the Nissan Murano's competitors cost?
So, how does the Nissan Murano stack up against the competition when it comes to the price? Below is the MSRP of some of the Murano's direct competitors for the entry and top-level trims. Note that the prices for AWD versions are presented in parentheses.
Barring the Grand Cherokee, the Murano is the only car that offers both FWD and AWD for all its trims. The Murano also features a more powerful engine than both the Edge and the CX-9.
However, as you can see, all fall roughly in the same price range. The CX-9 has the highest starting MSRP across the board while the Murano has the second most expensive trim overall. However, it also has the second least expensive entry-level trim (weighing in between the Ford Edge and the Honda Passport).
Are there any other costs to be aware of?
When buying a new car, there are always extra costs that apply. These are the most common costs that you're likely to pay when buying a Murano:
Sales tax: The average vehicle sales tax in the U.S. is 5.75%. That means you will pay around $1,800 to $2,500 in sales tax for the Murano.

Registration and title fees: These also depend on the state, but range from $8 to $225 for registration fees, while title fees range from $3 to $100.

Handling and delivery: Depending on whether you have your car delivered, freight charges might apply. These are usually between $1,000 and $2,000.

Dealer fees: These fees depend on the individual dealer but shouldn't exceed $1,000.
If you sum all of these fees, you could end up paying as much as $5,000 extra for a brand new Murano. However, you could save a lot by not buying through a dealer or by picking up the car yourself.
Ongoing costs of owning a Nissan Murano
In terms of fuel economy, the Murano is rated at 20/28/23 MPG for city/highway/combined driving. With the average American driving roughly 13,476 miles a year, that means you could spend up to $1,430 on fuel annually.
When it comes to ongoing maintenance costs, YourMechanic.com estimates the Murano will cost around $376 per year. Edmunds, on the other hand, estimates just over $5,200 in maintenance and repairs for the first 5 years.
However, as you'll see, there are other costs to factor in like taxes and financing. You may also want to take depreciation into account as it determines the value of your car if you want to sell or trade it in. If you want to know how well a Nissan Murano holds its value, check out our article on that topic.
Insurance and financing costs should also be calculated, based on whether they apply to you.
So, which Murano is the right car for your budget?
There's no single Nissan Murano that is the best value for money. However, we'd say that if you want all of the most essential safety features without breaking the bank, the SV is the most practical option.
If you have the extra cash to lay out, there's nothing wrong with splurging a bit on the SL and Platinum as both also feature slight safety enhancements. However, the primary charm of these two models is luxury and aesthetics. Start with your available budget and hone in on the right trim according to the features that are most important to you.