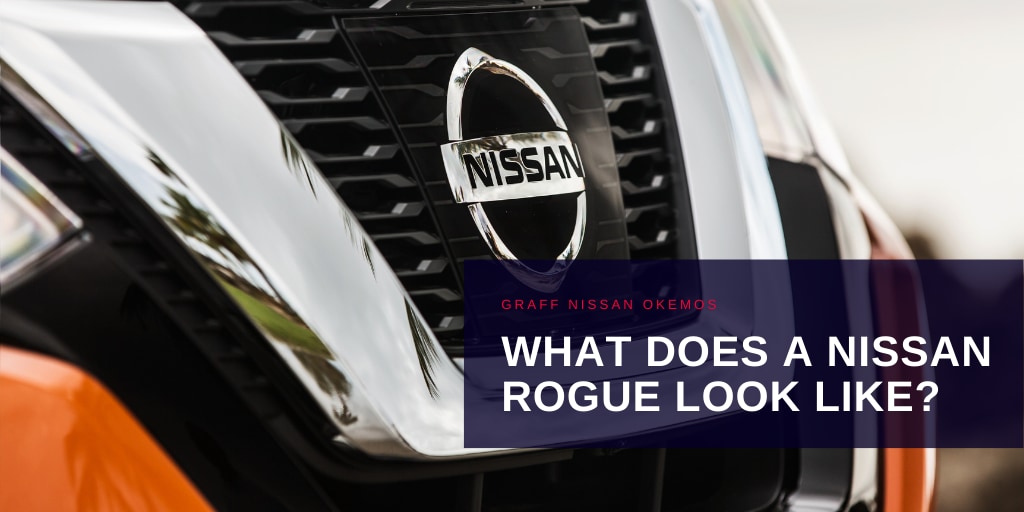 So what does a Nissan rogue look like? If you follow along, we'll give you a guided tour of what to expect when doing life with this jam-packed compact SUV. Don't let the size fool you. It can serve you well in most of your vehicle needs, especially as a small family vehicle.
For what it's worth, the Rogue can take to road trips, like a fish takes to water. It's a champ on the road, in rain or shine. Read on and see what we have cooked up for you in terms of the Nissan Rogue.
A Nissan Rogue looks like ...
We're going to share real-world experiences in our efforts to answer the question, "what does a Nissan Rogue look like?" Because let's face it — you've likely seen numerous pictures of this compact vehicle.
Now you want to see what it looks like in the day to day grind and what it can do. Well, don't you worry. The examples below range from family adventures to celebrity chefs going about their business. Whoever you are in life and whatever you do, the Nissan Rogue is a probable candidate to help you along.
A celebrity chef on a mission
Here we have celebrity Chef Huda doing what she loves best — exercising the fine art of cooking. But to do that, she needs to go shopping for groceries. To get her to the best of the best ingredients, she takes the Nissan Rogue to shop for the best.
As she went about her errands, Huda took care of some phone calls and texts thanks to the Siri Eyes-Free features. With a busy cooking schedule, it was a much-appreciated feature that saved her time as she safely multi-tasked.
Huda lives her dream of being a celebrity chef. And the Rogue served her well.
Toy donation delivery
Ken Jeong and ESPN Monday Night Football analyst Charles Woodson leveraged the power of the Nissan Rogue to deliver toys and promote the Star Wars toy drive. Its SUV features make it a great vehicle to load up with gifts or other belongings.
Again, it's the compactness of the Rogue that wins the day. It's compact without burying the SUV feature.
Family road trips
Judy Antell, a traveling mom, found a worthy friend in the Nissan Rogue. For a test run, she and her husband took the vehicle on a road trip to Philadelphia. But rather than keep the trip to a party of two, they found themselves with extra space for friends. Despite the compactness of the Rogue, there was plenty of legroom for even their 6'1" long-legged friend.
The rear window defroster and heated seats were a welcome feature to the adventurers in chilly Philadelphia. The snow was no challenge thanks to the all-wheel drive that came with the SUV.
And the roominess? She raved about the space in the cargo area and underneath the seats. It all came in handy during the trip.
Once in Philadelphia, they found plenty of quality dining and sights with the entire family.
So what does a Nissan Rogue look like? It looks like a smooth-sailing trip.
The best of both worlds
Here's what we love about the Nissan Rogue — it gives you the best of both worlds. It has the compactness of a car with the adventure streak of an SUV. Blend the two together and you get the Nissan Rogue. There's a reason why it's been pronounced the family car of the year.
It's small enough for comfort but big enough to take on the world as you and your family explore mountains, oceansides or cities.
Going Rogue is going for the world at your feet
And now that we answered the question, "what does a Nissan Rogue look like?" it's time to consider whether the vehicle would serve your needs well. But no pressure! We get it. An investment like a vehicle takes time.
As you weigh your options, consider checking out our article on mileage and the Nissan Rogue. In that article, you'll also find other information pertinent to the vehicle's features.
With a Nissan Rogue, you have a world of adventure before you. Why not go through life with a reliable and compact vehicle to get you through the hurdles and victories that come your way?