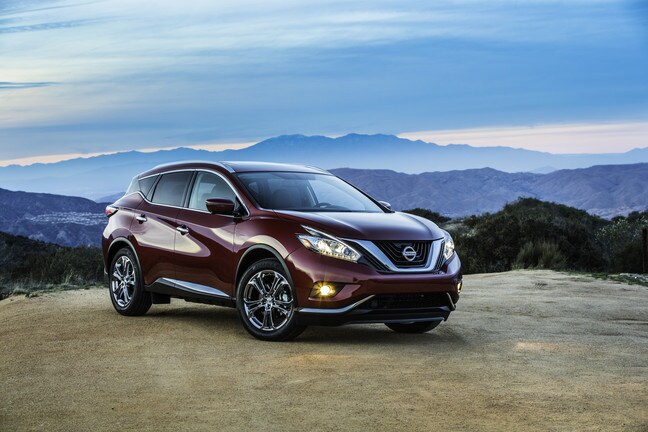 Nissan's front-engined, five-door, mid-sized crossover has been around since 2003 and is currently in its third generation. In recent years, Nissan has been positioning this model as a luxury alternative to its competitors. In fact, the 2019 model has received a facelift, giving it a decidedly more sporty, aggressive, and stylish appearance that we're fans of. However, with utility being such a dealbreaker in the crossover niche, you might wonder if the new Nissan Murano can pull a trailer.
Can a Nissan Murano pull a trailer?
Yes! Just like all previous Murano models, you won't have to sacrifice the opportunity to drive a luxury crossover SUV just because you want it to be a workhorse as well. Nissan really tries to embody the "work hard, play hard" motto through the Murano line, so this comes as no surprise.
Probably in keeping with the phrase "if it works, don't fix it", Nissan hasn't changed much in this regard compared to the 2018 Nissan Murano. Still, let's take a detailed look at the 2019 Murano's towing capacity and what that means for you.
Under the hood
The Nissan Murano 2019 features the same engine as the 2018 model. So, you get the same powerful 3.5-liter DOHC 24-valve V6 engine that also drives the 350z with all trims. It churns out a hefty 260 HP at 6,000 RPM and 240 lb-ft of torque at 4,400 RPM.
The 2019 Murano also comes with CVT (continuously variable transmission) which is great for a smooth, fuel-efficient ride, but not so great for towing heavy loads. However, it shouldn't cause you any issues but does factor into the Murano's max tow rating.
The Murano also runs on Premium Unleaded Gas. While you don't have much of a choice when it comes to the engine, you can opt for either a standard FWD or Nissan's "Intelligent" AWD. Although this doesn't have a bearing on your max towing capacity, you might be helped along by the extra traction.
How much can it tow?
Let's stop beating around the bush. Since not much of substance has changed since the 2018 Murano, the 2019 version features the same max towing capacity of 1,500 lbs. This may not be best-in-class, but it will be suitable enough for the majority of people.
Nissan seems to be pushing to differentiate the Murano as a luxury crossover/utility vehicle which is one of the reasons why towing capacity isn't their main concern.
Nevertheless, you're probably still wondering whether that means you can pull a trailer. If that's the case, then you'll be glad to know that, yes, there are a number of trailers under the maximum towing capacity of a Nissan Murano.
Before you get too excited, however, you will be limited to the smaller end of the trailer spectrum. For campers, you'll pretty much be limited to the most compact teardrop campers, suitable for a quick getaway for one or two people. However, you might be able to tow a small "standy", especially with a trailer hitch.
Remember to account for the difference in weight if you plan to load anything in your trailer or fill its gas tanks (called the wet weight).
The same goes for hauling trailers. Typically, trailers weigh about 100 lbs per foot of deck length. You'll need to subtract the weight of your trailer to get the maximum you're allowed to load on it.
Take a moment before you hitch your trailer to make sure everything is according to the official Nissan towing guide.
Can it tow a boat?
As it's more and more considered to be a luxury crossover, a popular question is whether a Murano is capable of towing a boat. Whether it's a "yes" or a "no" depends largely on what kind of watercraft you mean.
The Murano's 1,500 lbs towing capacity does limit your options. Don't expect to be able to tow a speed boat, deck boat or pontoon, cabin cruiser, or conventional sailboat. These generally weigh over 3,000 lbs and up to 17,000 lbs. You also need to factor in the weight of the trailer itself.
However, you will be able to take on smaller fishing boats like a Tracker Pro 170 (878 lbs) or personal watercraft like a Sea-Doo (450 lbs) or Kawasaki Ultra 310 LX (1,074 lbs). If sailing is your thing, a Sunfish sailboat is still well within your abilities.
How much cargo space is there in a Nissan Murano?
Of course, you don't have to rely completely on a trailer when driving a Murano. After all, there are more than enough smaller luxury vehicles on the market if you can do without the extra space.
The Murano comes with 32.1 cubic feet of cargo space with all the seats up. Without a third row of seating to take up space, that's more than some much bigger vehicles. It can still easily seat five passengers, and the rear seat is can split-fold according to a 60/40 configuration. With the rear seats all down, you'll have a decent 67 cubic feet at your disposal.
You can also attach roof rail crossbars to add some storage for clumsier items.
Tow in style with the Nissan Murano
There's no doubt about the fact that the updated Murano is proper eyecandy. Luckily, its new look didn't come at the cost of utility which means you'll get similar performance from it as previous versions.
The 2019 Murano also comes with extra bells and whistles in the tech department, including the now-standard Nissan Safety Shield 360. Although it might not have the best towing capacity in its class, you'll definitely turn heads no matter your load.