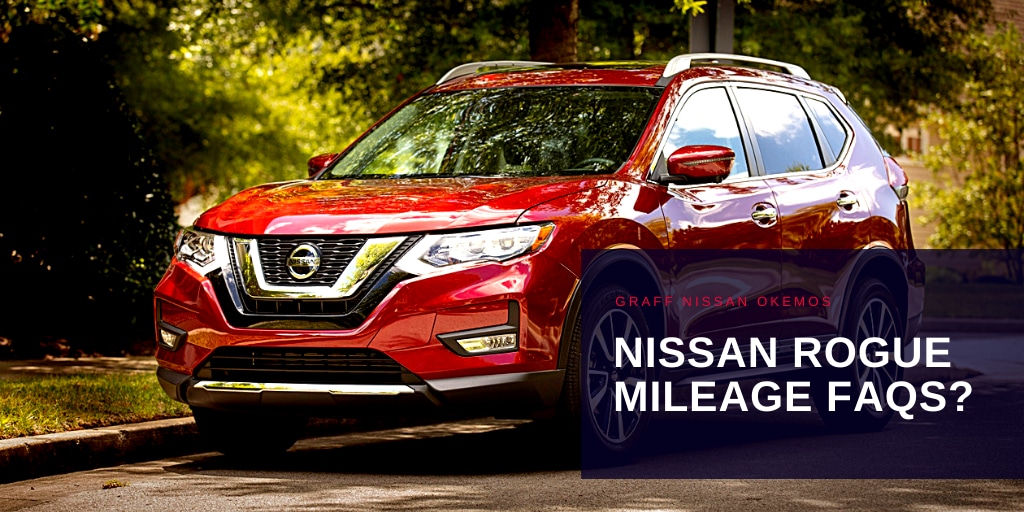 One of the most important questions you'll ask every single time you buy a new car is what the mileage is like. For a CUV, in which you expect a good balance between all aspects, how many miles you can put on your Nissan Rogue might just be the most important one.
Let's look at the answer for this, plus other mileage-related questions you as a buyer might be asking yourself.
Is there a Hybrid model?
Hybrid cars have become extremely popular in the CUV-class. As a car that's somewhere in between a city car and full-blown SUV, a hybrid engine can help bring the fuel economy closer to that of smaller and lighter vehicles.
It's good news then that the Nissan Rogue offers a hybrid engine for both their FWD and AWD SL and SV models.
Standard models all come with a 2.5-liter DOHC 16-valve 4-cylinder engine that pumps out 170 horsepower at 6,000 RPM.
The hybrid cars feature a smaller 2.0-liter DOHC 16-valve 4-cylinder engine. The engine puts out 141 horsepower while the entire hybrid system with the 30 KW electric motor (utilizing the Intelligent Dual Clutch System and a lithium-ion battery) can put out 176 horsepower.
How does mileage compare between different models?
With 10 possible configurations as well as other optional extras, you can tailor your Nissan Rogue to your needs (and budget!). Some choices have a drastic impact on the mileage you'll get, while others are nice-to-haves.
If you want to maximize your mileage, you should go for one of the hybrid options. The AWD models have slightly worse fuel economy. However, the Intelligent AWD system minimizes unnecessary consumption by switching power between wheels as needed.
The differences between the S, SV, and SL models mainly come down to luxuries which don't affect your fuel economy.
Here's a simple table showing the mileage for the different models:
| | | | |
| --- | --- | --- | --- |
| | City | Highway | Combined |
| S FWD | 26 | 33 | 29 |
| S AWD | 25 | 32 | 27 |
| SV FWD | 26 | 33 | 29 |
| SV AWD | 25 | 32 | 27 |
| SV Hybrid FWD | 33 | 35 | 34 |
| SV Hybrid AWD | 31 | 34 | 33 |
| SL FWD | 26 | 33 | 29 |
| SL AWD | 25 | 32 | 27 |
| SL Hybrid FWD | 33 | 35 | 34 |
| SL Hybrid AWD | 31 | 34 | 33 |
You'll get the best mileage with the SV Hybrid FWD and the worst with any of the standard AWD models. The hybrid models have the biggest advantage in the city, while the difference between them is much smaller on the open road. The difference between the FWD and AWD models are also only 1 or 2 miles per gallon which seems a more than fair trade.
How does the Nissan Rogue's mileage compare to that of its competitors?
When comparing the Nissan Rogue to competitors like Toyota RAV4, Subaru Forester, Ford Escape, and Honda CR-V, its fuel economy is relatively standard.
You basically get the same economy with a Subaru Forester (26 city/33 highway) and CR-V (26 city/32 highway). It's also way ahead of the Ford Escape (23 city, 30 highway). However, the standard RAV4 is slightly ahead (26 city/ 35 highway) while the Hybrid is way in front (41 city/38 highway).
The rest of the results are pretty similar when comparing the different options.
So, unless you're considering the RAV4 hybrid, you won't do much better than a Nissan Rogue, but it won't stretch your budget much further either.
What's the Nissan Rogue's range?
The range you'll get out of your Nissan Rogue depends on which model you go for. A hybrid engine is the biggest game-changer, while the drivetrain also plays a supporting role.
All models feature 14.5 gallons of fuel capacity. That means your standard FWD should take you about 377 miles mostly driving on city roads, 478.5 miles on the highway, or roughly 420.5 miles if you drive on both.
The least economic of the bunch, the standard AWD, will take you 362.5, 464, or 391.5 miles respectively.
The most economic model, the Hybrid FWD, will last 478.5 miles in the city, 507.5 on the highway, or 493 miles driving on both.
How often do I need to service my Nissan Rogue?
The Nissan Rogue comes with a pretty standard service schedule. You should take it in every 5,000 miles or 6 months (or whichever comes first). Averaging just under 30 miles a day, 5,000 miles should just about cover your daily commute over a 6-month period.
Most of the 5,000 mile services should only be minor with only an oil change needed. However, every 30,000 or 40,000 miles, the service should be much more extensive, and you might have to get the air filter, drive belt, etc. replaced and check the fuel lines. Your battery should only need to be checked about every 60,000 miles.
The Nissan Rogue also comes with a three-year/36,000 mile limited warranty as well as a five-year/60,000-mile powertrain warranty.
How many miles can you put on your Nissan Rogue?
Unfortunately, there's no straight or easy answer to this crucial question. CUVs are generally quite new which means there just hasn't been enough time for more drivers to rack up numbers over 200,000 or 300,000 miles. In this regard, the Nissan Rogue is no exception.
If you do some digging on second-hand car selling websites, you can find some older Rogue models with over 200,000 miles.
Nissan Rogues also generally receive a high safety rating from the NHTSA, and the 2019 model received a 3.5/5 reliability rating from J.D. Power.
Since the first version launched in 2007, there has also been only one major recall.
So, the simple answer is that there is no reason to believe you can't reach the magical 300,000 miles with your Nissan Rogue, particularly the newer models. However, only time will tell.
Hopefully, that covers all the most burning questions you have regarding the reliability and mileage of the Nissan Rogue. Generally, it's one of the better options among similar models in the CUV category, and not just in terms of fuel economy. If you're looking at a CUV for adaptability and a combination of power and control with modern comforts, it's worth considering.

View Nissan Rogue Inventory