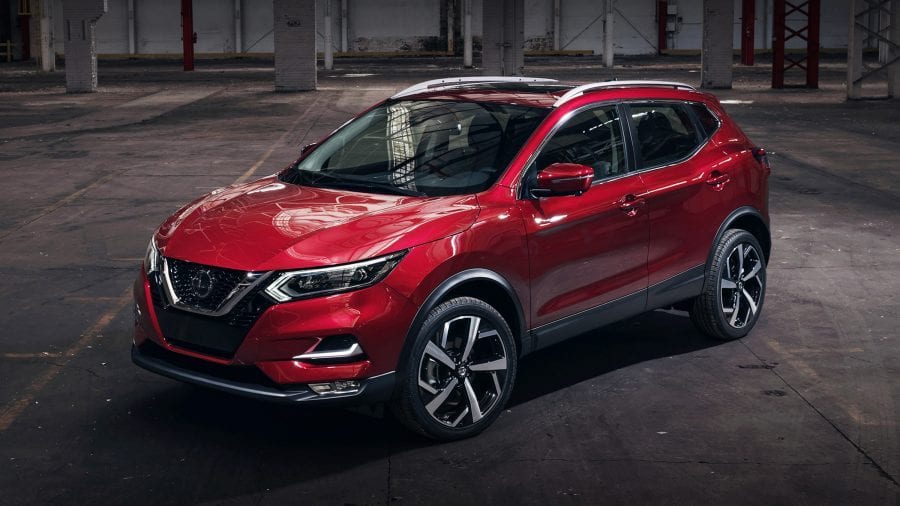 As Americans, we tend to believe bigger is better, especially when it comes to cars. The proof is the enduring (and increasing) popularity of full-sized pickups and SUVs and the dwindling popularity of Sedans. No one can blame you for wanting more room to stretch your legs while tackling the open road!
However, the dimensions of a vehicle can have different effects on your experience with it. If you're interested in owning one, you should ask yourself how long a Nissan Rogue Sport is, and understand how it affects you.
How long is the Nissan Rogue Sport?
The Rogue Sport has a total exterior length of 172.4 inches or roughly 14.4 feet. That's a little over 12 inches shy of the standard Rogue.
In comparison to its closest competitors, the Toyota C-HR (171.65), Honda HR-V (170.62), and Hyundai Tucson (173.62), it's pretty standard.
However, the length is not the only dimension in a car that's important. Although the width is almost exactly the same as that of the Rogue (72.3 vs 73.4 inches), it's a bit shorter at 62.5 to 68.0 inches.
These dimensions add up to a car that weighs between 3,261 t0 3,446 lbs, depending on your trim.
As you might've guessed, its smaller size makes it a "sportier" choice for those willing to give up a bit of head and cargo room for better performance and economy. Not to mention a lower price tag.
How does this affect me?
Seating and cargo
For most of you, the most important aspect affected by the length of the car is the seating and cargo space. Like most vehicles in its class, and the Rogue itself, it's a 5-passenger vehicle with two rows of seating.
The standard S trim also comes with 22.9 cubic feet of cargo space, while the SV has 20 and the SL 19.9.
If you fold the back seats down, you'll free up a total of 61.1 cubic feet for cargo with the S and 53.3 cubic feet with the other trims.
Safety
It seems to be simple common sense that if two cars were to crash, it would be the smaller one that comes off second best. In fact, just over half of Americans believe this "myth".
In fact, some studies have shown that the death rate tends to be higher for SUVs than small cars. One of the reasons why smaller cars may be safer is because their nimbleness might make it easier to avoid accidents in the first place.
What really makes the difference is the individual car's safety features. Since the Rogue Sport is a mid-sized car, these are also things you need to consider when trying to decide how safe it is.
Parking
Of course, one of the primary advantages of a more compact vehicle is that it's easier to park. While an SUV's space makes it comfortable to fit the whole family in, it can be equally difficult to park in a tight spot. Crossovers, like the Rogue and Rogue Sport, are supposed to feel more at home in the packed city.
According to regulation, the minimum size of a parking space is 18 feet in length. For enclosed garages, the minimum is 20 feet and for compact parking spaces, it's 16 feet. That means a Rogue Sport should easily fit into any space, with some room to spare.
Ride comfort
The longer a car is, the wider its longitudinal weight is distributed. The more distributed this weight is, the more solid or stable the car will feel on the road. However, there will be a tradeoff between the stability you get from the length of the car and its nimbleness and how easy it turns.
Once again, as a mid-sized car with relatively the same dimensions as its competitors, the Rogue Sport should provide a good balance for most drivers. It's not much longer than the average sedan (and shorter than some) but is much shorter than full-sized SUVs.
Fuel economy
The length of a car also doesn't affect its fuel economy in any meaningful way. Instead, its the overall weight of the car, as well as its height, that play the biggest role.
The standard Rogue Sport is capable of 25 mpg in the city, 32 on the highway, and a combined mpg of 28. The less economical AWD version gets 24, 30, and 27 mpg, respectively. That's better than the Hyundai Tucson, but a bit off the pace from the Honda HR-V.
A mid-sized crossover that can squeeze in any spot
With 12 inches shaved off its length, the Rogue Sport is a great choice if the Rogue caught your attention but you're looking for something that's a little more compact. You also won't have to sacrifice much legroom or cargo space and will get slightly better fuel economy.
If you're worried about the safety of a smaller car, it should be less a question of how long the Nissan Rogue Sport is, and more about what safety features it comes with.

Shop Nissan Rogue Sport Inventory